Beautiful scenery, excellent weather, and lots of outdoor activities. Roseburg combines all of these with affordability and that small town feeling you've been looking for.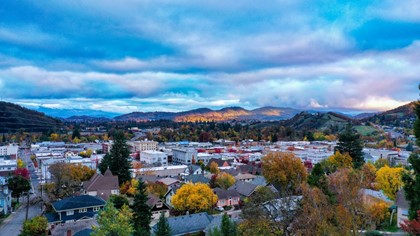 Welcome to Roseburg!
Located on Interstate 5 in Southern Oregon's scenic Douglas County, Roseburg is nestled in a lush, forested region known as the Land of Umpqua. It is 67 miles south of Eugene, Oregon's third largest city, and 123 miles north of the California border. Portland, the state's largest city, is 175 miles to the north. The Pacific Coast lies only 80 miles to the west. To the east, along the breathtaking North Umpqua Scenic Highway, lie Diamond Lake (79 miles) and Crater Lake National Park (99 miles).
With a population of 24,915 people and an urban growth area that includes more than 60,000, Roseburg ranks 24th in size among Oregon's 242 cities.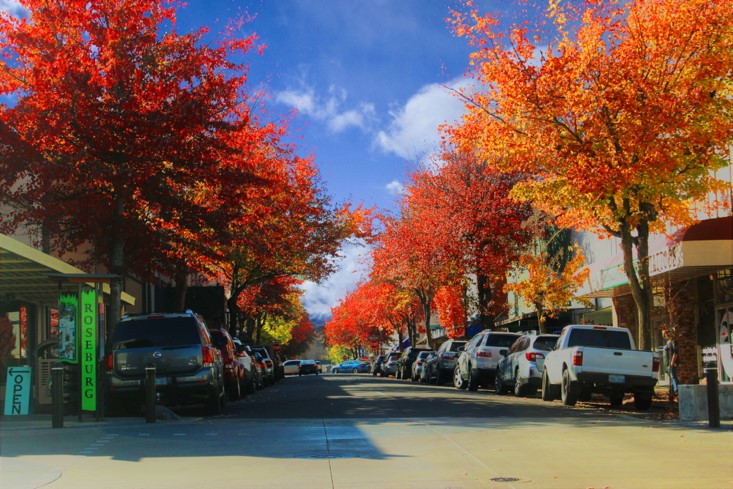 The Climate
At an elevation of 465 feet, Roseburg defines the word temperate. Sunny days are common, and extremes of any weather condition are rare. Low and high temperatures range from between 34 and 48 degrees in January, 39 and 63 in April, 53 and 84 in July, and 43 and 67 in October. Snowfall on the valley floor is unusual, and summer humidity is very low. The average annual rainfall is approximately 33 inches.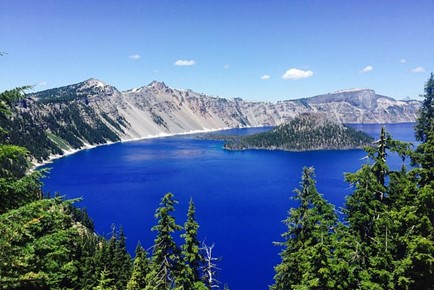 Outdoor Activities
Roseburg boasts a wide variety of outdoor activities including boating, whitewater rafting, kayaking, fishing, golf, hiking, cycling, mountain biking, rock climbing and more. There are several beautiful lakes in the area including Crater Lake, Diamond Lake and Loon Lake, and miles of rivers to explore and enjoy. World class destinations like Bandon Dunes Golf Resort and Coos Bay are just 90 minutes away.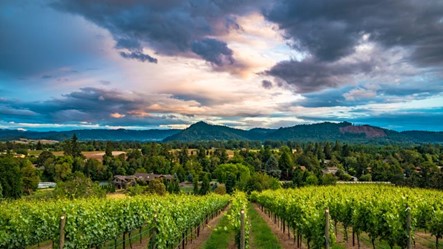 Wineries
Once considered to be the wine industry's best kept secret, wines from the Umpqua Valley region have not just grown in popularity and exposure, but also in international acclaim for diversity and excellence. Unlike most of Oregon's wine regions known solely for their Pinot Noir, the Land of Umpqua's range of growing conditions, soil types and micro-climates has expanded the list of varietals grown by Umpqua Valley wineries to include Baco Noir, Cabernet Sauvignon, Chardonnay, Marechal Foch, Tempranillo, Sauvignon Blanc, Gruner Veltiner, Merlot, Malbec, Syrah, Riesling and many more.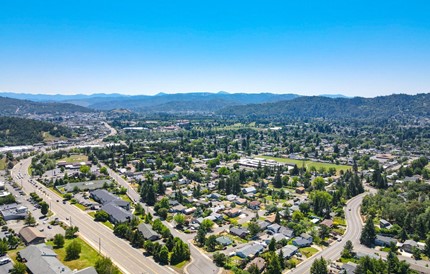 Affordability
Roseburg is very affordable compared to many other cities in the US and features a much lower overall cost of living than the national average. The State of Oregon doesn't have a sales tax, and the effective property tax rate in Roseburg is only 0.90%.
Contact Us
info@artisanbuilthomes.com
(208) 789-6384
Location
771 Wagontire Drive
Myrtle Creek, OR 97457
Hours
Mon: 9am - 6pm
Tue: 9am - 6pm
Wed: 9am - 6pm
Thu: 9am - 6pm
Fri: 9am - 6pm
Sat: By Appointment
Sun: By Appointment